Welcome
---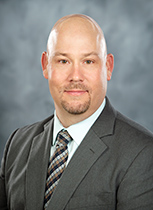 Welcome to the web site of the Department of Plant and Soil Sciences (PSS) at Mississippi State University.
Plant and Soil Sciences is a comprehensive, multidisciplinary department with academic programs in Agronomy, Horticulture and Weed Science. Our programs integrate teaching, research and extension missions to find answers to some of the major issues facing agriculture today. Our graduates find rewarding careers in agriculture, as golf course managers, in the greenhouse/nursery industry, in the retail floristry industry, in sales and marketing, in agricultural research, in government agencies, and many other fields.
We are here to answer your questions. Please give us a call, send us an email or stop by our facilities for a visit. We look forward to seeing you soon.
Dr. Darrin Dodds
Department Head(662)325-2698
---
Our Mission
The Department of Plant and Soil Sciences at Mississippi State University will provide leadership in teaching, research, and extension within Mississippi as well as regionally and nationally.
Through our teaching programs, we will educate undergraduate, graduate, and other students seeking knowledge in agronomy, horticulture, and weed science.
Through our research and outreach programs, we aim to help keep Mississippi's agriculture viable and competitive in the global economy.
We have a critical role in achieving the stated goal of the Mississippi Agricultural and Forestry Experiment Station of providing science-based solutions that benefit competitiveness of Mississippi producers and agribusiness interests and that help address other important issues for citizens and visitors to the state.
We will maintain the continuum of research from fundamental science to applied science that can produce near-term positive impacts.
Plant and Soil Sciences extension programs will critically assess priorities, develop appropriate programs, implement these programs, and assess their effectiveness.
This mission requires establishment and maintenance of effective working relationships with other university units, with agricultural clientele groups, with the agribusiness community, with government agencies, and with professional scientific societies.
---
Location
Mississippi State University is physically located adjacent to the city of Starkville, Mississippi in the northeastern section of the state.
Our beautiful award-winning campus is home to over 22,000 students and is 23 miles west of Columbus and 125 miles northeast of the capital city of Jackson. With a Carnegie Classification of Doctoral University with Very High Research Activity, Mississippi State University is accredited by the Southern Association of Colleges and Schools Commission on Colleges.
The Department of Plant and Soil Sciences is located in Dorman Hall on the southwestern edge of campus at the intersection of Creelman St. and Stone Blvd.
---
Contact Us
Mailing Address:
Department of Plant and Soil Sciences
Box 9555
Mississippi State, MS 39762
Physical Address:
Department of Plant and Soil Sciences
Room 117, Dorman Hall
32 Creelman Street
Mississippi State University, MS 39762