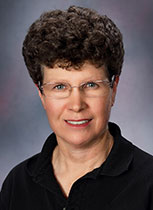 Amelia A.A. Fox
Assistant Clinical Professor
Future Grower Project Manager
Precision Agriculture
Mailing Address:
Box 9555
Mississippi State, MS 39762

Physical Address:
105 Dorman Hall
Mississippi State, MS 39762

Publications
Sumner, Z., J. J. Varco, J. S. Dhillon, A. A. A. Fox, J. Czarnecki, W. Henry. 2021. Ground versus aerial canopy reflectance of corn: Red-edge and non-red edge vegetation indices. Agronomy Journal 113(3):2782-2797. Download
Carruth, D. W., C. Hudson, A. Fox, S. Deb. 2020. User interface for an immersive virtual reality greenhouse for training precision agriculture. Springer International Publishing. In: Chen J.Y.C., Fragomeni G. (eds) Virtual, Augmented and Mixed Reality. Industrial and Everyday Life Applications. HCII 2020. Lecture Notes in Computer Science, vol 12191. Springer, Cham. Download
Fox, A. 2019. Precision Agriculture GIS for Mississippi. Mississippi State University.