Golf & Sports Turf Management
Golf and Sports Turf Management
Golf1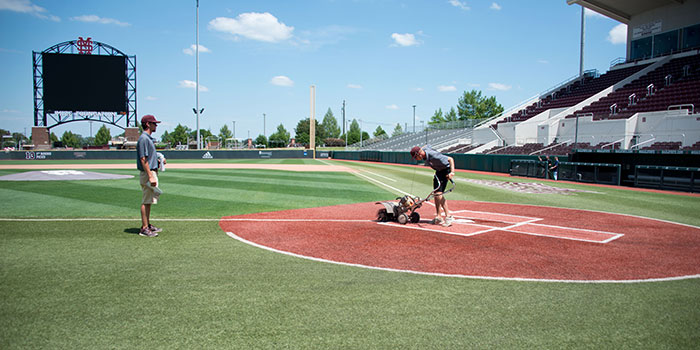 Golf2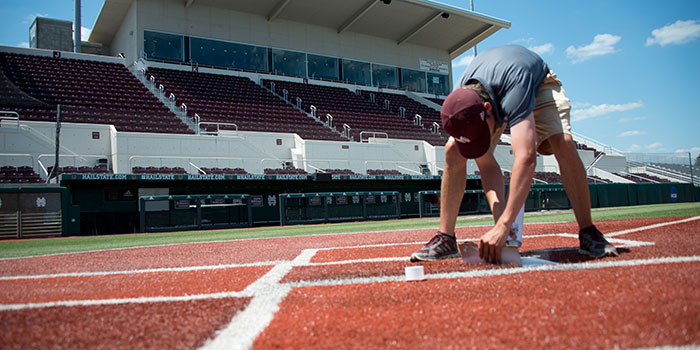 Golf3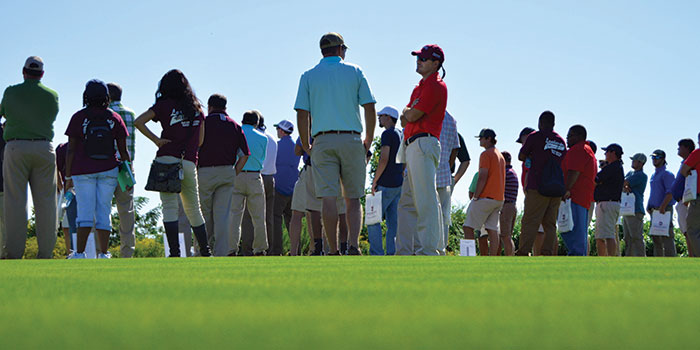 Golf4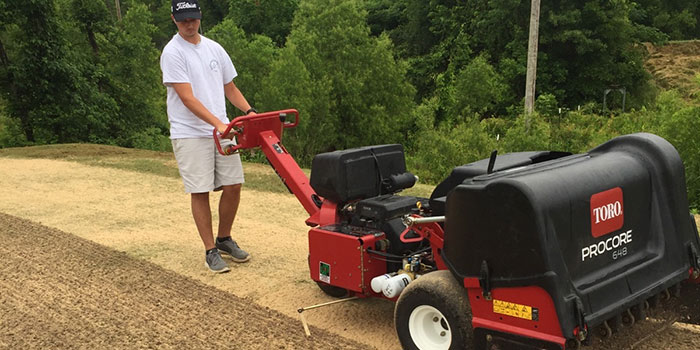 Golf5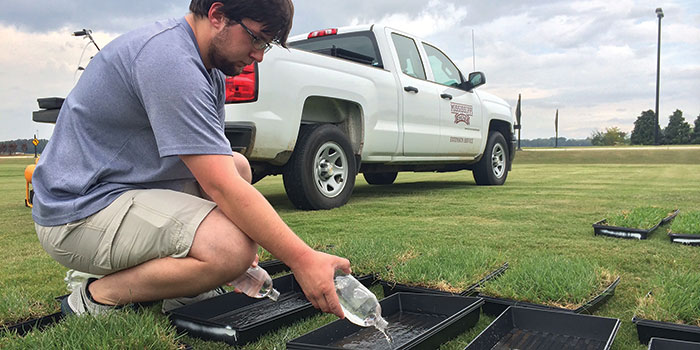 Golf6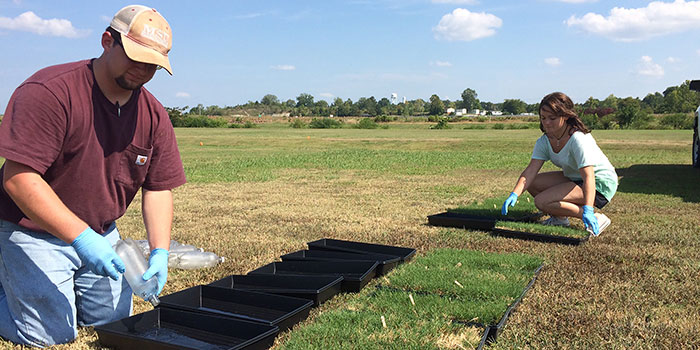 Golf and Sports Turf Management is the study of plant and soil sciences for the culture of turfgrass on golf and sports facilities. The curriculum prepares individuals for careers as golf superintendents at private, daily fee, and resort courses or as sports turf managers at city, school and professional sports turf facilities (i.e. football, baseball, soccer fields). New construction of golf courses and sports facilities has led to a heightened demand for trained golf and sports turf management professionals. The curricula focus is on the application of sciences to the integrated management of turfgrasses for athletic fields and golf courses. Central to this course of study is the dedication to conserve, maintain, and enhance our environment. Students from our program have greater than 95% job placement rate in the industry of their choosing. The Golf and Sports Turf Management concentration is in the Agronomy major.
>Golf Course Superintendent Association of America: According to the 2021 Compensation and Benefits report by the Golf Course Superintendents Association of America (GCSAA), the average base salary for golf course superintendents is $97,354.
Curriculum
---
Accelerated Program
Highly qualified undergraduates at Mississippi State University are encouraged to consider applying to the Accelerated Program. This program permits enrollment in graduate courses in Agronomy, Horticulture, or Weed Science during the student's final year of undergraduate studies. Enrollment of up to 9 hours of graduate courses is approved for students admitted to the Accelerated Program. Upon completion of the graduate course(s), undergraduate credit is also awarded for the course. Students need to consult with a potential graduate advisor to ensure graduate credit could be applied to a program of study for the M.S. degree. Application to this program may be made as early as the end of the junior year (i.e., after completion of 90 or more hours of graded undergraduate courses). This option is only available for students pursuing a thesis-based Master of Science degree in Plant and Soil Sciences with a concentration in Agronomy, Horticulture, or Weed Science.
---
Careers
Golf Course Superintendent
Athletic Field Manager
Chemical Sales Representative
Equipment Sales Representative
Lawn Care Operator/Supervisor
Seed Sales Representative
Sod Farm Manager
---
Cooperative Education
Golf and Sports Turf Management students must complete a minimum 12 month or three semesters of Cooperative Education (COOP) at a golf course with an individual who is certified or progressing toward certification with the Golf Course Superintendent Association of America or at a sports stadium with a recognized sports turf manager. One of the three COOP semesters enrolled by the student must be a non-summer semester period. A 2.50 cumulative QPA on all MSU work is required to participate in the COOP program.
Mississippi State offers many opportunities to gain experience while you attend classes. The MSU Golf Course and MSU Athletic Fields are maintained by student work crews. By working at these facilities, as well as the required coop work experiences, students build a strong resume and work record in addition to attending classes.
---
Scholarships
Students may apply for university, college and departmental scholarships through one application. You can find the scholarship application once you login to myState. Under the banner tab, select Financial Aid and Scholarships. The application is listed as Submit/Revise General Scholarship Application.
---
Transfer Students
Students may transfer to Mississippi State University from regionally accredited community, junior or senior colleges for any period of enrollment, provided they have earned a 2.0 GPA (as computed by Mississippi State University) on all college courses attempted as well as earned a 2.0 GPA on the 30-hours of core courses. Transfer students should look at the transfer course equivalent guide to determine which courses will transfer.
Quick Links: